Nicolle Collin
Sales Partner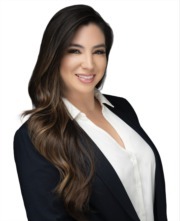 With over 10 years of combined sales and customer service expertise, I help my clients achieve their goals and fulfill their dream of homeownership. I am passionate about Real Estate and will fight to get my clients what they want.
I am bilingual in Spanish and English. I navigate through the complexities of a contract in a way that is easy for my clients to understand. I am backed by a professional team of individuals that emphasize learning and growing on a constant basis. I also possess a large network of highly skilled lenders, contractors and so much more. Whatever your needs may be, I can help guide you in the right direction.
I am dependable, loyal and honest. But most importantly, I have a proven system that gets buyers into their next home and seller homes sold. I take pride in my work and will always work towards my client's goals with integrity. Whether you are a first-time home buyer, a seller, or someone simply looking for a second opinion, I am here to help you achieve your goals.